notes 'n time introduces the cosmic radio;
story & song converge to create songbooks
benefiting legendary songwriters 'n musicians
The convergence of reading & music
Books that include a song or songs, are beginning to take center stage. The digital convergence infiltrating the publishing industry now allows any wordsmith to enhance storytelling with the pleasure of music, or any musician to curate his music with the pleasure of the stories that accompany it.
Readers can now experience a book with more than words. You've arrived in perfect time to ride the digital tsunami wave to success. If you are a music legend you are in the digital cat bird seat.
NOW is the ideal time to reunite stories with the music that is part of the story to create a multi-media reading experience ... a book that comes with the songs that enhance or complete the story being told.
The digital age rewards those who engage and package their uniqueness in a creative way such that your fans are thrilled all over again in a whole new way.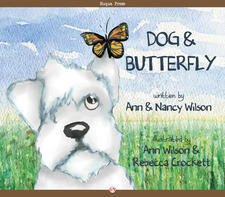 Ann & Nancy Wilson of Heart create a book to honor a hit.
The Song is inside the book.
As a lifelong technology creative architect for corporations to small business alike; Notes 'n Time is dedicated to helping music legends find new ways to leverage being digital by creating a unique SongBook experience to gain mind share and market share with a new kind of merchandise. Let's get creative and teach the world to read 'n rock!
R&r is known as Rest 'n Relaxation and Rock 'n roll.
we've say there is a new meaning .... Reading 'n rocking!